31 March 2006: At the end of the month I want to highlight two things, the first one is the so called cartoon controversy (around the Danish cartoons about the Prophet Muhammed) and the second is website statistics of this website. Lets start with the cartoon controversy:

Once there was a Danish newspaper writing out a contest for cartoons around the Prophet, contrary to this file the cartoons caught attention of the public Muslim eye. In lots of countries demonstrations were held and dozens died during these demonstrations... This was remarkable because to the Western eye the cartoons did not amount to much...

Here is an example of the most controversial cartoon: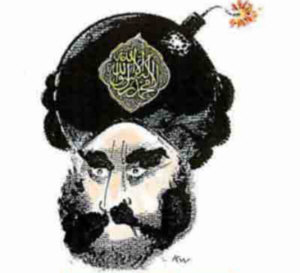 This cartoon 'did it' and lots of Muslims were filled with hatred... Contrary to above mentioned file (this file) it all became a mass thing. Yet it is now 31 April 2006 and the 9/11 attacks were in 2001 and I still think that this file ensured the perfect execution of the 9/11 attacks...
Until this day I only have second hand proof, proof like asking al Qaida to ensure the numbers five and seven are used into attacks. They actually do this. That is all I have after so many years...
__________________________
The next picture is a breakdown of visitors to this website, in the past the green part called "Netherlands" took up to 77 percent of visitors, this is due to the dot nl extension of this website. You see US commercial is running at a second place and in the past the US military once was a small slice of this pie diagram too.
Needless to say I do not want US commercial readers but I want US military readers, what am I doing wrong?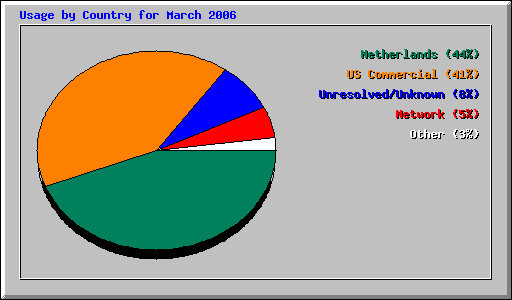 See you in the next part.